Attention NotifyLog users!
We are thrilled to announce that we have made significant improvements to the create channel functionality on NotifyLog. Now, users can easily follow a step by step guide to create a new channel and connect it to the tools and services they use every day.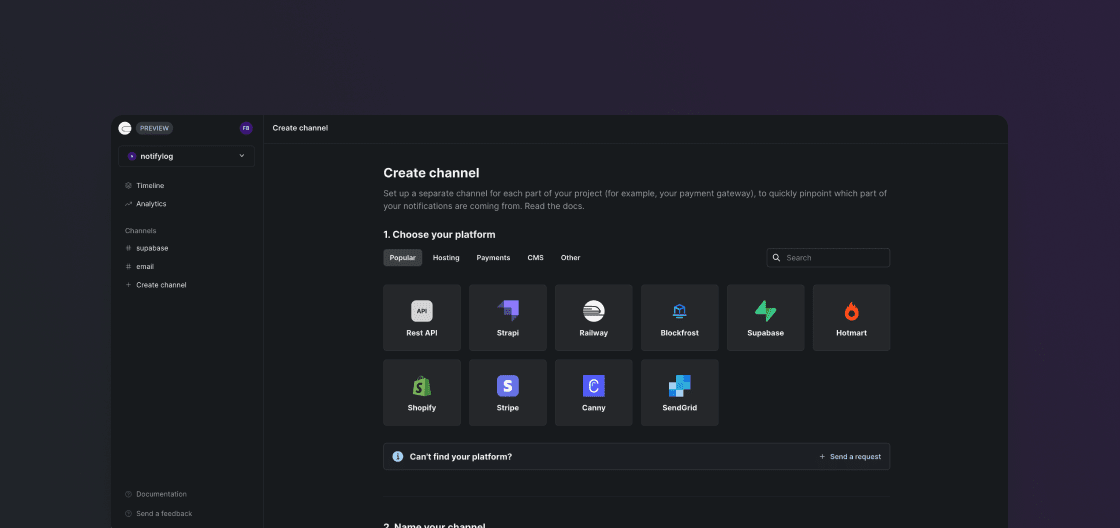 But that's not all! We have also added three new integrations – Canny, Shopify, and Sendgrid – to make it even easier for you to connect your NotifyLog account to the tools you rely on.
We are always listening to our users and we heard your feedback loud and clear. That's why we are excited to offer this update and make it easier than ever for you to get the most out of NotifyLog.
Sign up for a free account on NotifyLog and start creating channels and connecting with Canny, Shopify, and Sendgrid today!

Visit https://notifylog.com to get started.