The NotifyLog team is excited to announce the official release of our platform, now out of beta testing! We've been hard at work adding new features and fine-tuning the user experience to bring you the best notification solution on the market.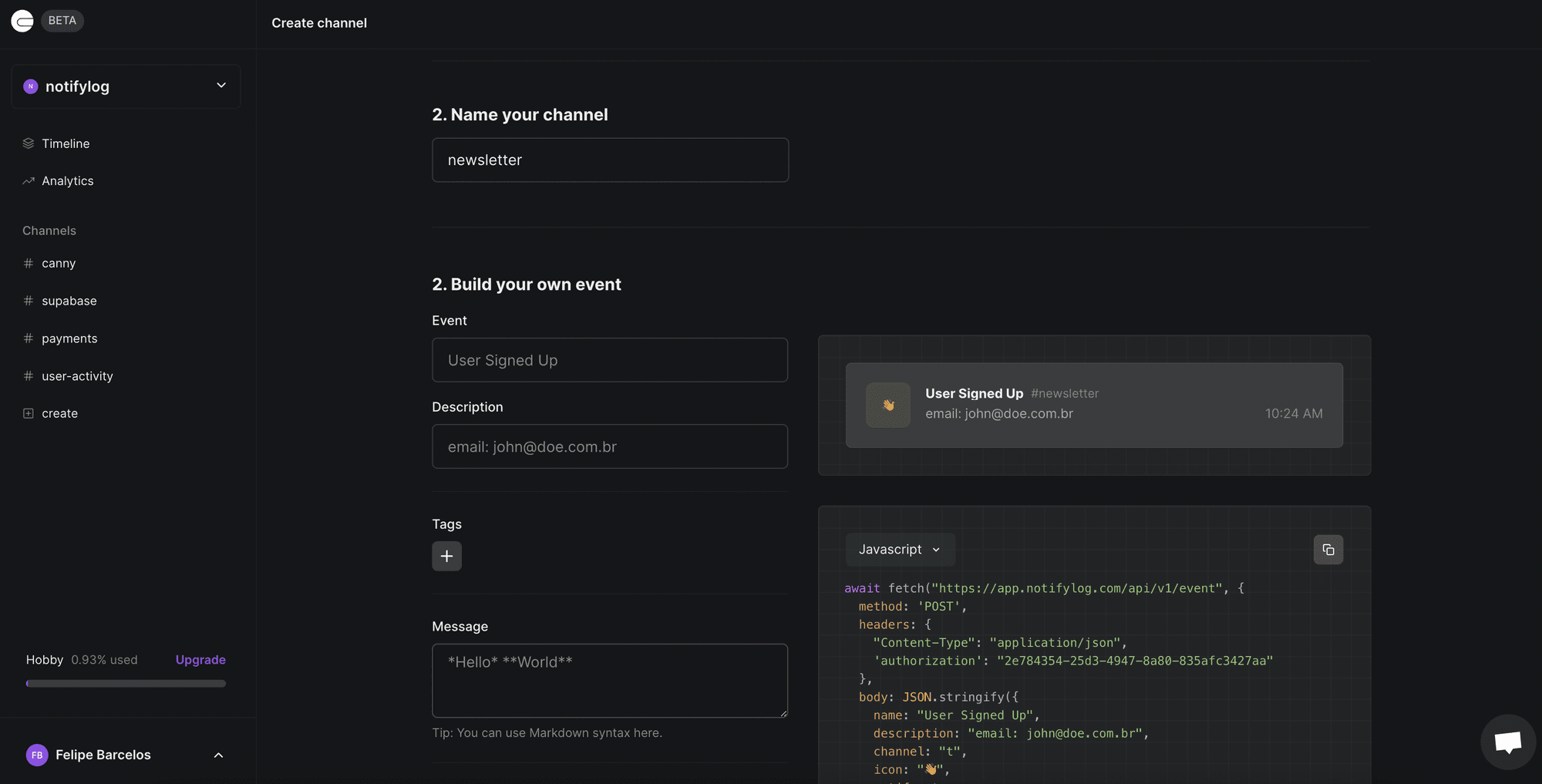 Integrate with your API easily with the visual builder

One of the most exciting new features we've added is the notification builder. This visual tool allows you to easily create custom notifications and provides you with the code for your preferred programming language. Whether you're a developer or non-technical user, you'll find this feature easy to use and incredibly helpful.
NotifyLog with your favorite tool

Another new feature is our custom webhook integration. By using our new custom builder, you can easily integrate NotifyLog with any system that accepts webhooks. This allows you to use the fields provided by your favorite tool to create the perfect notification.
Crie your own integration here
Also in Laravel

We're also thrilled to announce the official release of our Laravel library. This library makes it easy to integrate NotifyLog into your Laravel projects and makes it even easier to send notifications.
See NotifyLog library on Packagist
Flexible Plans for everyone

In addition to these new features, we've also updated our pricing model to make it more flexible. We want to make sure that NotifyLog is accessible to everyone, whether you're working on a small project or a large one. With our new pricing model, you'll only pay for the events that you use.
Our free plan includes 250 events per month. For those who need more, we have several other plans available, including:
Hobby Plan: 8,000 events for $5/month
Freelancer Plan: 25,000 events for $14.90/month
Startup Plan: 50,000 events for $24.90/month
Scale Plan: 100,000 events for $46/month
As a special offer for our early users, we're offering a discount code "lPQV5pv2" for 20% off any plan.
Thank you for choosing NotifyLog and we can't wait to see how you'll use our platform to improve your notifications.